Our Mission
To deliver impactful learning and training experiences that exceed regulatory and compliance requirements. Through the power of coaching, training, and consulting, we inspire leaders and practitioners to get better quickly, reach their greatest potential, and retain long-term success through competency development.
Our Vision
To be recognized as the preferred agency for inspiring leaders and practitioners to become their greatest selves through the power of coaching, training, and consulting.
Your Leader on this Journey
Carolyn Jean McMillon, CEO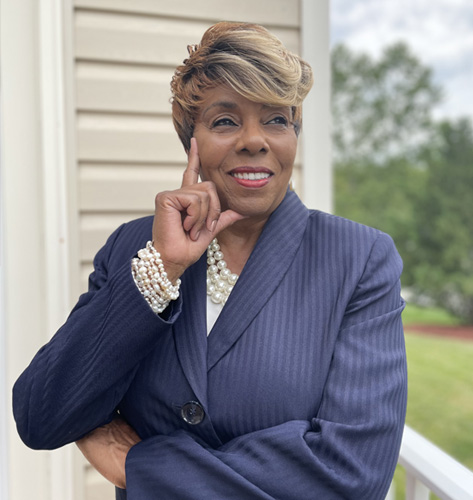 Carolyn Jean McMillon, Founder and CEO of ASK-Coaching - Training - Consulting. The Power of ³ LLC, is a retired federal employee and subject matter expert with over 36 years of federal government experience. Her expertise includes leading large-scale programs, developing employees, creating, designing, and leading innovative employee support programs, including EEO, Diversity and Inclusion, Chaplain, and Employee Assistance Programs.
Carolyn, a graduate of the Georgetown University School of Continuing Studies Transformational Executive Leadership Coaching Program, holds credentials as an Associate Certified Coach (ACC) with the International Coaching Federation (ICF). She is a practicing leadership coach who partners with leaders seeking to enhance their executive presence and leadership capabilities. She is also a professional trainer and consultant in Diversity and Inclusion, Equity and Fairness, Equal Employment Opportunity, affirmative employment, and other related EEO and civil rights subject matter.
During her federal career, Carolyn became the United States Secret Service's first EEO Director to rise to the Senior Executive Service (SES) ranks. She held a dual-hatted position as the Executive for the Office of Equity and Employee Support Services (EES) and served as the agency's EEO Director. Carolyn is consistently recognized as a trailblazer and has created and led numerous ground-breaking enterprising solutions to address workplace challenges. Time after time, she turned around under-performing programs, created innovative solutions that improved services, raised the program's image, and strengthened relationships with internal and external customers.
Carolyn holds numerous awards and recognitions in honor of her extensive work and experiences in the field of EEO, Diversity and Inclusion, and other employee support programs. Her footprint includes leading programs with the Department of Homeland Security, United States Secret Service, the Department of Defense, Office of Inspector General, the United States Army Installation Management Command, Northeast Region, the United States Army Materiel Command (AMC), the United States Army Maneuver Support Center, and the United States Army Kansas City District Corps of Engineers.
Carolyn holds a Master of Arts Degree in Human Resources and Development and a Bachelor of Arts Degree in Gerontology. Carolyn is a published author of: "Askers, Seekers, and Knockers: I Asked -Turning Challenges into Triumphs."